Borys Buzkij
Borys Buzkij trained at the Cleveland School of Art and has exhibited throughout Ohio and from Texas to South Carolina.
One aspect of his output over the last 43 years has been his 'Whimsical paintings' of which this is a good example.
If you would like to purchase a work or require further information please contact us:
Knighton Fine Art, 2,Broad Street, Knighton, LD7 1BL. Telephone:01547 528052
Please click on image for enlargement and again to remove it.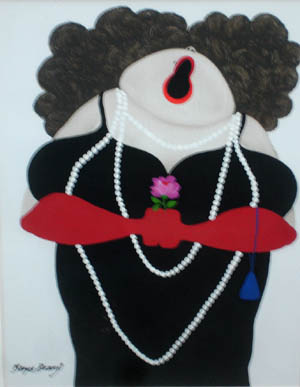 Title: Opera Singer with Rose Price:

SOLD