John Christopherson (1921-1996)
John Christopherson was born and lived in Blackheath for most of his life. He studied briefly at Chelsea School of Art.
Christopherson was influenced by the modern art of the 1950s which he collected. He was also influenced by the music of Debussy and Ravel. His first solo exhibition of note was at the Hyde Park Gallery in 1961. He is known for his haunting, unpeopled landscapes of South East London, most of which appear brightly enamelled with a trade-mark 'moon', which are highly sought-after.

If you would like to purchase a work or require further information please contact us:
Knighton Fine Art, 2,Broad Street, Knighton, LD7 1BL. Telephone:01547 528052
Please click on image for enlargement and again to remove it.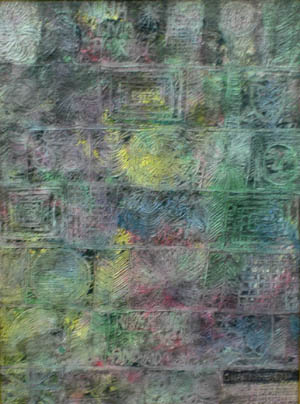 Title: Graffiti
Medium: Oil
Size: 30x40 cm
Price: £400