Linda Gillard
Linda Gillard taught art at King's College School in Wimbledon.
The paintings here are from a series looking from each window from her London house.
If you would like to purchase a work or require further information please contact us:
Knighton Fine Art, 2,Broad Street, Knighton, LD7 1BL. Telephone:01547 528052
Please click on image for enlargement and again to remove it.






Title: From My Window 2
Price:

SOLD



Title: From My Window 3
Price:

SOLD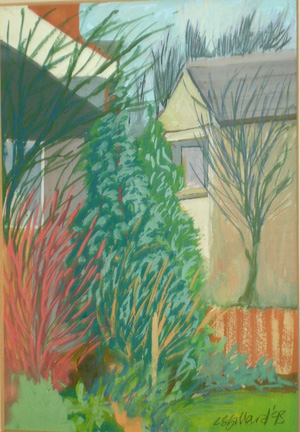 Title: From My Window 1
Price:

SOLD