George Haité (1855-1924)
George Haité was a painter, illustrator and a designer of wallpaper and leaded glass. He lived in London and painted many coastal scenes in East Anglia and Kent.
George Haité exhibited widely at the RA and in Birmingham and Liverpool.
If you would like to purchase a work or require further information please contact us:
Knighton Fine Art, 2,Broad Street, Knighton, LD7 1BL. Telephone:01547 528052

Please click on image for enlargement and again to remove it.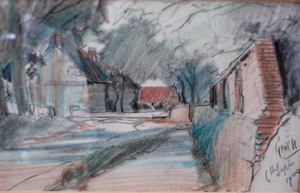 Title: A Shady Street
Price:

SOLD