Sirr Daniel William Lascelles (1902-1967)
Sir Daniel William Lascelles was a British diplomat who became Consul General to Ethiopia,
and later Ambassador to Afghanistan and finally Japan.
If you would like to purchase a work or require further information please contact us:
Knighton Fine Art, 2,Broad Street, Knighton, LD7 1BL. Telephone:01547 528052

Please click on image for enlargement and again to remove it.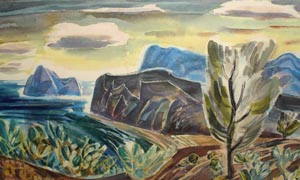 Title: Italian Coast
Price:

SOLD