Simon Marsh (1961 - )
Simon studied at the Central School of Art and has won the Lloyds Young Printmakers Award.
In 1991 he undertook a 16 month walk around the coast of England and Wales from which this picture is an example.
If you would like to purchase a work or require further information please contact us:
Knighton Fine Art, 2,Broad Street, Knighton, LD7 1BL. Telephone:01547 528052

Please click on image for enlargement and again to remove it.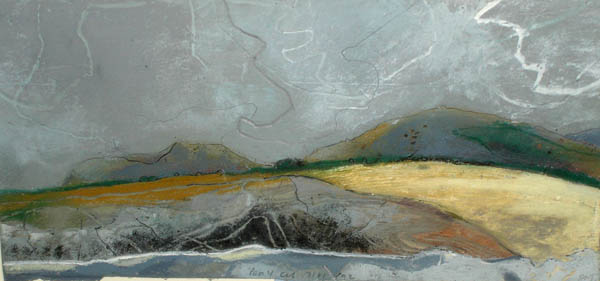 Title: Pen y Cil
Medium: Mixed Media
Size: 30x15cm
Price: £500