Theresa McGinley

Theresa has been sculpting for ten years, mostly self taught.
Her sculptures are inspired by a love of rust and decay in metals and wood.
Reclaimed materials are central to her creations and are inspired by the existing form of found objects.
If you would like to purchase a work or require further information please contact us:
Knighton Fine Art, 2,Broad Street, Knighton, LD7 1BL. Telephone:01547 528052
Please click on image for enlargement and again to remove it.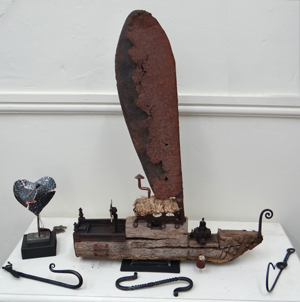 Title: Metal Sculptures
Price: Various