Gareth Parry

Born in Blaenau Ffestiniog into a family of quarrymen, Gareth studied at Manchester School of Art
before becoming a quarryman himself.
His work is mostly of the outdoors and about Cymru and y Cymry (Wales and the people).
If you would like to purchase a work or require further information please contact us:
Knighton Fine Art, 2,Broad Street, Knighton, LD7 1BL. Telephone: 01547 528052
Please click on image for enlargement and again to remove it.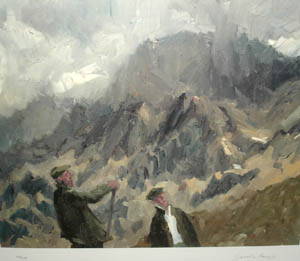 Title: On the Way up
Price:

SOLD