Luke Piper
Luke Piper, born in 1966, is the son of Edward Piper and the grandson of John Piper.
His first major exhibition was at the CCA Gallery in 1992.
The vibrant energy of his landscapes reflects the resonance of colours and form between man-made and natural features.
If you would like to purchase a work or require further information please contact us:
Knighton Fine Art, 2,Broad Street, Knighton, LD7 1BL. Telephone:01547 528052
Please click on image for enlargement and again to remove it.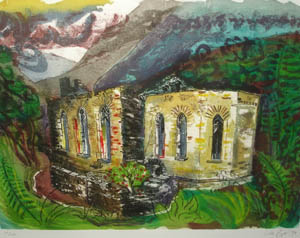 Title: St Gaudentio
Price:

SOLD