Stuart Roper
Stuart Roper was brought up in Scotland and studied design and illustration in Aberdeen.
He works in a variety of media including watercolour, gouache, acrylics and oils.
If you would like to purchase a work or require further information please contact us:
Knighton Fine Art, 2,Broad Street, Knighton, LD7 1BL. Telephone:01547 528052

Please click on image for enlargement and again to remove it.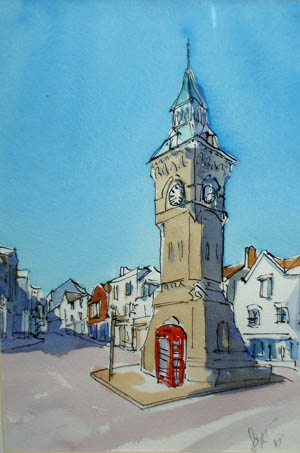 Title: Knighton Clock Tower
Medium: Mixed Media
Size: 20x30cm
Price:

£220






Title: Knucklas from Offa's Dyke
Medium: Acrlic on Box Canvas
Size: 60x60cm
Price: £800
Title: Castle Hill Orchard
Medium: Acrylic
Size: 30x40cm
Price: £400






Title: Aberdovey 3
Medium: Oil
Size: 15x15cm
Price: £150
Title: Sheep
Medium: Acrylic
Size: 30x30cmm
Price: £350






Title: Aberdovey 2
Price:

SOLD

Title: Knucklas Viaduct
Price:

SOLD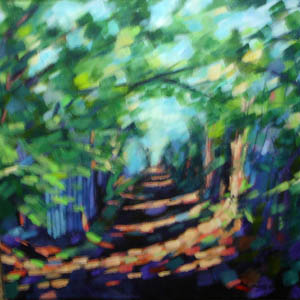 Title: Path - Early Autumn
Price:

SOLD






Title: Knucklas Study Price:

SOLD

Title: Winter - Knucklas
Price:

SOLD