Brontė Woodruff
Brontė is a rural artist, drawing inspiration from the dramatic Marches landscape.
She generally works with natural materials; Van Dyke crystals, earth pigments, charcoal, graphite and sea-salt
and finds a rag, a stick and a wide, flat brush liberating tools.
Brontė enjoys collage and working with acrylics. Her paintings are a distillation of observations, an attempt to evoke atmosphere, contour, colour, texture and energy.
If you would like to purchase a work or require further information please contact us:
Knighton Fine Art, 2,Broad Street, Knighton, LD7 1BL. Telephone:01547 528052

Please click on image for enlargement and again to remove it.






Title: Changeable Weather
Price:

SOLD



Title: To the Far Hills
Medium: Mixed Media
Size: 20x20cm
Price: £245







Title: Land and Light VI
Medium: Ink/Crayon
Size: 20x15cm
Price: £180
Title: Rich Pageant
Medium: Collage/Mixed Media
Size: 25x17cm
Price: £185






Title: Winter Sheep
Price:

SOLD



Title: Love Pig
Medium: Acrylic
Size: 15x10cm
Price: £90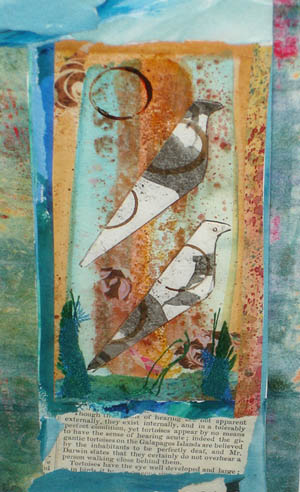 Title: A Song of Summer
Medium: Mixed Media/Paper
Size: 10x25cm
Price: £200







Title: Summerscape
Medium: Mixed Media
Size: 17x13cm
Price: £175

Title: Escape to the Marches
Medium: Watercolour
Size: 25x20cm
Price: £275






Title: Marches Summer I
Price:

SOLD



Title: Song of Spring
Medium: Watercolour, Ink, Acrylic
Size: 60x40cm
Price: £550







Title: Spring Woodland
Medium: Mixed Media
Size: 25x25cm
Price: £285

Title: Land and Light 1
Medium: Watercolour
Size: 17x22cm
Price: £185







Title: Birdcall Morning
Medium: Acrcylic and Paper
Size: 30x20cm
Price: £275

Title: Pastures Green
Medium: Mixed Media
Size: 20x15cm
Price: £175







Title: Land and Light 3:
Price:

SOLD

Title: Herefordshire Farmland - Evening Light
Price:

SOLD









Title: To the Hills, Powys
Price:

SOLD



Title: Winter Sheep
Price:

SOLD









Title: Winter Trees Dancing
Price:

SOLD

Title: Pig
Price:

SOLD









Title: Land of Mist and the Hill
Price:

SOLD



Title: Land and Light 2
Price:

SOLD






Title: Yonder Blue Yonder
Price:

SOLD

Title: On the Edge
Price:

SOLD









Title: Snow over Far Hill
Price:

SOLD



Title: Sudden Awareness
Price:

SOLD






Title: Winter's End II
Price:

SOLD



Title: Winter's End IV
Price:

SOLD









Title: Spring Finally
Price:

SOLD

Title: Winter Sheep
Price:

SOLD